I step into the General Manager role at an exciting time as Campbell Scientific Australia (CSA) approaches its 25 year anniversary in May next year. I am very much looking forward to being a long term part of the great CSA team and continuing our customer centred focus of providing quality and reliable products backed up by great Australian based engineering support.
So you know a little more about me. Briefly, my back ground started in finance where I qualified as a Chartered Accountant with Ernst & Young and since then I have successfully both owned and operated my own businesses and also held senior commercial positions – further details can be found on my LinkedIn account please feel free to connect. My wife Jill is an electrical engineer and we have two terrific young kids, Sam (5) & Florence (1).
Since my very first day at CSA it is clear to me that CSA staff are very dedicated to you - our valued customer. Recently with all staff we sat down and agreed on what are our key values. They go some way to explaining more about us. CSA's values are; Respect. Integrity. Pride. Expertise. Teamwork. We look forward to continuing to be one of your trusted partners.
In my view great people make great companies. As a result we are sad and grateful in the same measure to be wishing long serving Managing Director Steve Bailey and Production Manager Ron Russo a happy retirement at Xmas. Steve will remain active on the CSA Board and Ron has some terrific travel plans installed. Both Steve and Ron have been loyal servants to CSA and our customers over many years. From all of the staff at CSA we wish them publicly a well-earned and rewarding next chapter in their lives. Their careers have made a difference and we are very grateful for their significant contributions.
For now, I along with the rest of the CSA team wish you a very safe and happy festive season.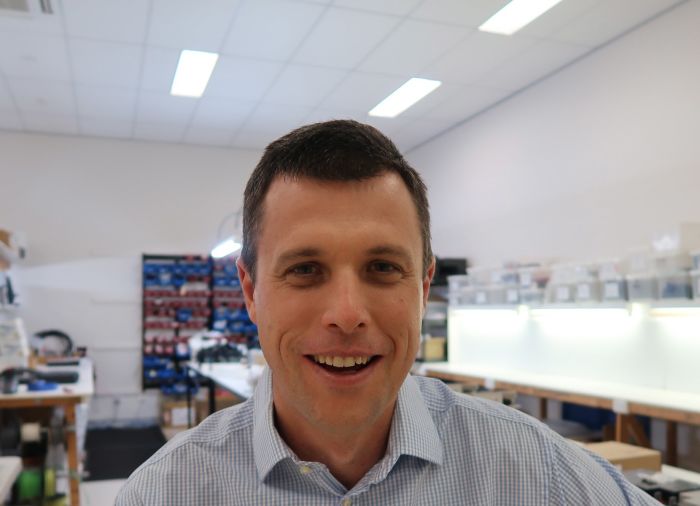 Adam Parsons
GENERAL MANAGER