Where CSA Came From and What We Stand For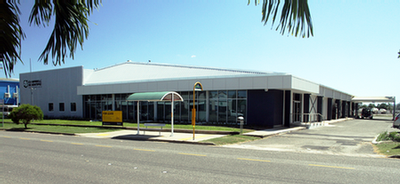 Campbell Scientific Australia Pty Ltd was formed in early 1993 by three Australians including the current Managing Director Steve Bailey, and Campbell Scientific Inc. of the USA.
Like Victor Kiam, the man who "liked the shaver so much he bought the company", Steve had been a long-term user of Campbell Scientific instrumentation during his twenty year career with CSIRO. When approached by CSI, Steve and his colleagues seized the opportunity to establish the Australian & South East Asian branch of Campbell Scientific and build a company that would grow to become a market leader in the regional measurement and control industry.
Campbell Scientific Australia began trading in April 1993 as a one-person company operating out of a small warehouse. However, it wasn't long before the company's commitment to excellence in service and customer support combined with the renowned quality of Campbell Scientific products began to pay dividends.
Barely over a decade later, Campbell Scientific Australia has now developed into a team of twenty highly trained professionals, with five national distribution offices, four international distributors and a large network of resellers across the Asia Pacific region. Much of the recognition for CSA's success must go to our incredibly talented employees. It is the skill, capability and commitment of our highly trained engineers and support staff which allow us to provide the quality of service, products and support for which we are renowned.
Today, the future looks bright for CSA as we continue to strengthen and expand on our ability to provide the highest quality measurement solutions to the many industry sectors that comprise our market.
CSA specialised services include:
Research and design
Repair and calibration
Customer training – onsite and in-house
Manufacturing and fabrication
Repairs and Calibration to industry/ worldwide standards
Our company has designed and continues to manufacture a number of Australian products including the Hydrosense, Dataview I & II and the SDS511 – all of which are distributed throughout the world via Campbell Scientific Group Companies.
As a successful business, we largely attribute our success to the principles and ethics we value and follow in our day to day operations.
Campbell Scientific Company Values
We provide products that are unrivalled in quality by our industry peers
CSA continue to develop and design instrumentation that is at the forefront of technology.
We provide total solutions for our customer's needs, whether it's a single sensor or a custom made system for a specific application.
We strive to provide service and support that is above and beyond the expectations of our customers.
We employ and retain highly-trained, motivated team members who are committed to our customers and the ongoing development of our company.