Altoview Update
The past 12 months has seen the rapid development and deployment of a Long Range (LoRa) Network to Townsville as part of an end-to-end Internet of Things (IoT) solution. Since Campbell Scientific won a government funded IoT grant in early 2016, a total of five LoRa gateways have been deployed in the Townsville region providing a city-wide LoRaWAN network. The network is open to the public with Altoview providing a free web interface for data access.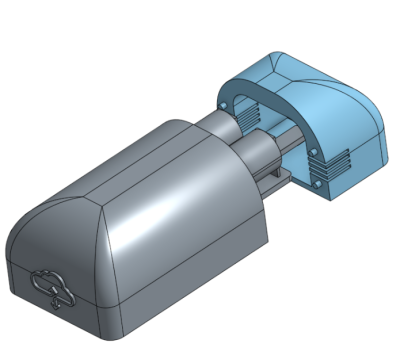 Smart Refrigeration Monitoring
CSA have been putting in the hard yards in the last 6 months to develop the first commercially available Altomote for smart refrigeration temperature monitoring. The AM200 Altomote provides automated temperature and humidity monitoring of refrigerators and freezers for healthcare and food service industries. Trials of this new technology in both Townsville and Brisbane will commence shortly.
Altoview Student Day
In April 2017, CSA held an Altoview workshop for university students and industry members. The course was conducted over a single day and included hands on session where students designed Altoview nodes. The day was a great success with all students quickly assembling the nodes and posting data to Altoview. There was minimal assistance from CSA employees, highlighting Altoview's efficiency and ease-of-use.
Looking Forward
Alongside the AM200 refrigeration monitoring trials, CSA is developing a WiFi version of the AM200 for the same application, and plan to trial these units in Australia, Canada, the US and Mexico later this year. Work is also continuing on our Knowledge Transfer Partnership with James Cook University to develop a low-cost LoRaWAN Flood Warning sensor.
If you would like to read more please contact us at info@altoview.com
Visit our website (www.altoview.com) or follow us on facebook (https://www.facebook.com/altoviewaustralia/)