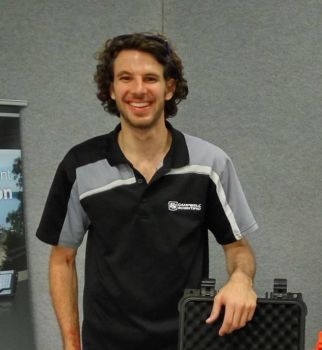 Growing up on a sugar cane farm in the Burdekin, Jordan made the short move to JCU Townsville to complete a degree in Electronic and Electrical Engineering. While at university Jordan found vacation work at Campbell Scientific Australia and has been working full time since graduating 4 years ago.
Jordan is typically tasked with the complex programming jobs as this was an area he excelled in at university. This has led to him being the subject matter expert in warning systems such as ALERT, Flood Warning, Lightning Warning and Land Slip Detection.
While not at work Jordan can be found in the pool playing Under Water Hockey (UWH), as well as many other social sports or rebuilding a 1961 Willys CJ5 Jeep.