CS WEBSITE UPDATE 2016
We have done a major revamp on our website to make your navigation to the right information easier. We have upgraded our home page, area pages, solution pages, and system pages to make it attractive and more efficient.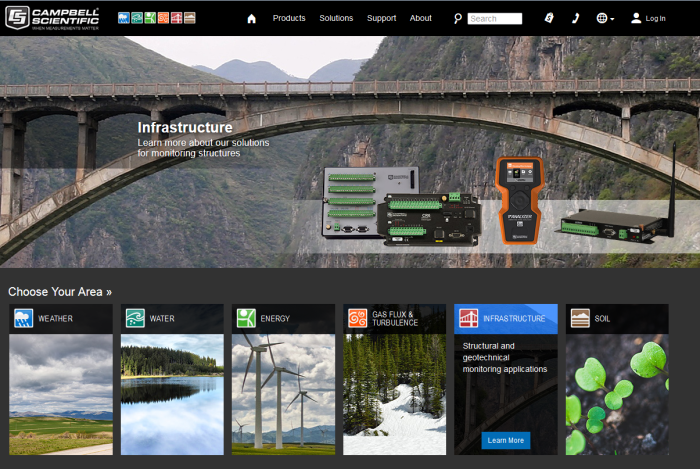 The number 1 goal of the area pages is to get you to a solution page where you can see products that you might be looking for.
On system pages, users can access additional information about different components without leaving the main page: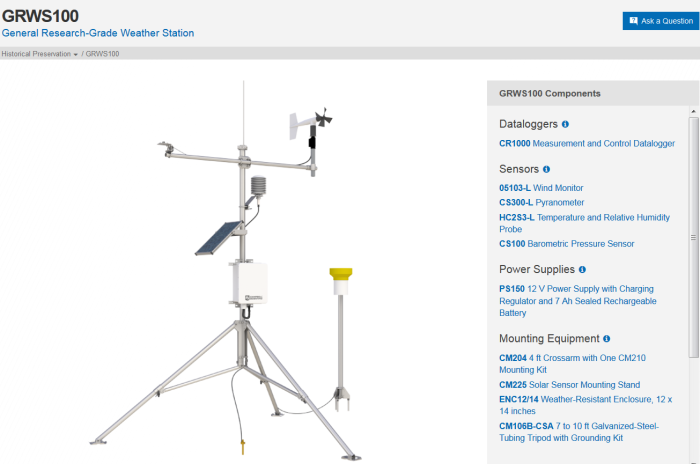 Clicking the information icon

next to any category provides available options and further information:
We hope that the update provides a better user experience. If you have any comments or suggestions, please feel free to contact info@campbellsci.com.au