We have recently added a new functionality on our website to present all the different options such as signal outputs or measurement range available for our equipment.
On every Product page, you will now find an Ordering Info access button.

By clicking on it you will see the different options available for the item that you have selected. Some options also come with extra information, which is accessible by clicking on Show details.

By scrolling down this page, you will have access to the Common accessories, Replacement parts and Services offered by CSA.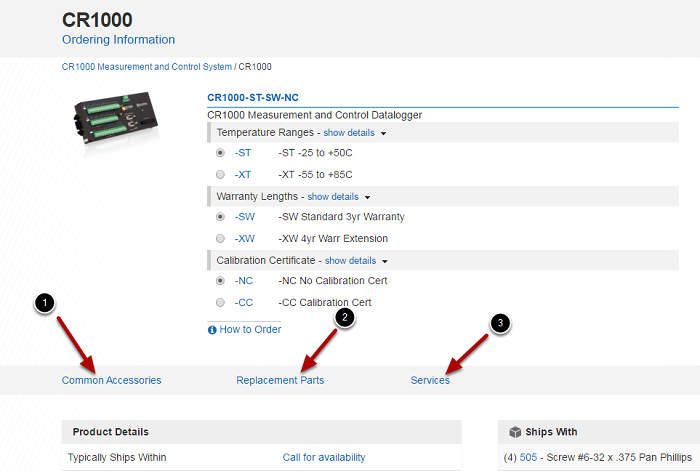 Thanks to this new feature, you can build detailed quote requests from our website and check which options are available to you.
Please note that the options, accessories and services presented are specific to the areas that CSA serves.