Sentinel Pty Ltd, an Australian based environmental services company, manages the flood monitoring network for the region around Australia's capital city, Canberra. The network of monitoring stations transmits data and predetermined water level changes at scheduled intervals to the Australian Bureau of Meteorology and the National Capital Authority (NCA).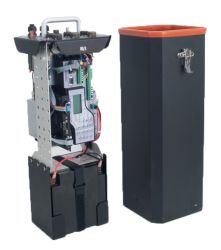 Sentinel Pty Ltd are currently in the process of upgrading the NCA flood warning network, with a number of Campbell Scientific ALERT121A canisters. The new ALERT systems installed to date are Advanced ALERT Field Canisters consisting of a CR800 data logger, AL200 ALERT2 and ALERT1 Encoder, Modulator and Sensor Interface, an SD125 radio and a NextG modem, to provide a secondary form of communications from the stations. Data from these ALERT systems are transmitted over the 151.5MHz frequency band, using the ALERT protocol. This data is then received into the Australian Bureau of Meteorology's Enviromon software, whilst simultaneously, the complete measurement data is transmitted over NextG to LoggerNet software using Campbell Scientific IP callback.
Jordan Marano, an Application Engineer from Campbell Scientific Australia, recently visited the Sentinel offices to train and assist their staff with a number of new installations as well as conduct existing site upgrades. The visit also provided an opportunity to further enhance the CRBasic ALERT program to make it more configurable and user-friendly.
The first day of the visit was spent meeting with staff and modifying the program to include configuration options, that Sentinel have identified as being useful based on their field experience so far. The following three days were spent on site visits either performing upgrades on existing CS ALERT installations or upgrading older generation OEM ALERT equipment with Campbell Scientific solutions. The new ALERT121 canister from CSA simplified the upgrades significantly due to a similar physical design and pin for pin connector compatibility. With the exception of some new modem issues, the site visits went smoothly with all ALERT messages being transmitted.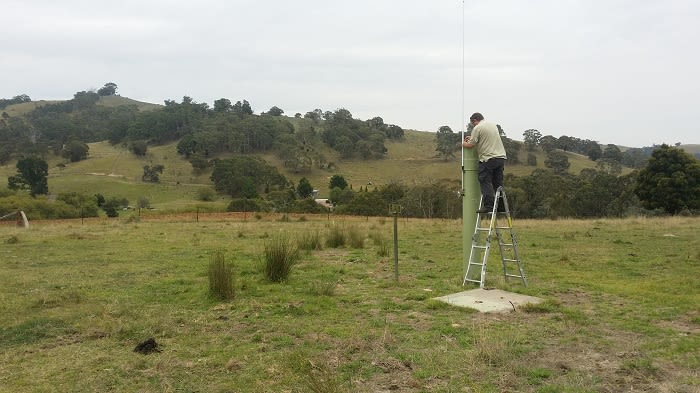 This site visit was extremely beneficial for both parties, with the collaborative effort between Campbell Scientific and Sentinel, providing rapid development of their program as well as training, real time feedback and bug fixing in the field with a Campbell Scientific Application Engineer.