Growing our market in the region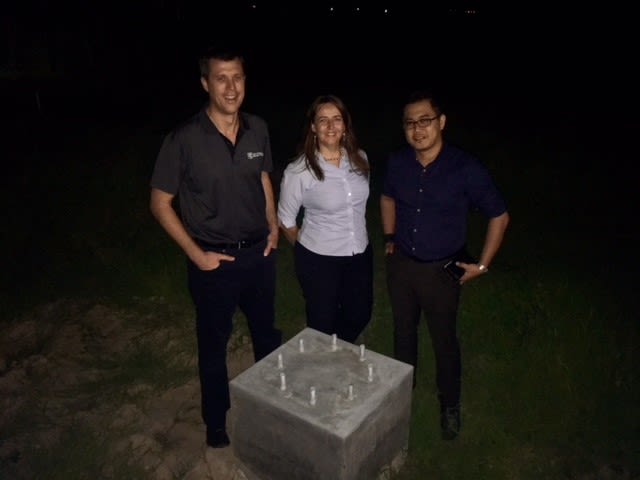 In mid-November 2017, Adam Parsons and I went on our yearly South East Asia (SEA) distributor visit. With Adam newly appointed as our General Manager and our recent larger project wins in the region, the 12 day tour was the perfect opportunity to cement our growing popularity with local customers as well as presenting Adam's fresh focus for our business in the region.
We stopped at every country of our territory: Singapore, Malaysia, Indonesia, Brunei and the Philippines, some of which were first time visits for Adam. We were received with the incredible warmth and hospitality the SEA region has always showcased to Campbell Scientific Australia (CSA).
In Malaysia and Singapore, some University groups have been using our dataloggers solutions for some very interesting research projects. From studying the effects of urban paint on buildings on meteorological parameters and human comfort, to modelling landslide and flash flooding risks for electrical poles installed in the jungle. It is always so rewarding to discuss first hand with our end customers, on how our reliable data collection solutions are used in state of the art research for the benefit of mankind.
In the Philippines, Malaysia, Indonesia and Brunei, we were presented with opportunities reaching a wide range of markets such as structural dam monitoring for agriculture, wind farm prospecting, water quality monitoring, wind safety on a maritime bridge and road weather monitoring. As our distributors (Wetec – Singapore, Surechem and GDS – Malaysia, PT Gistec Prima – Indonesia, ESC Engineering – Brunei, PT Cerna – Philippines) have strengthened their knowledge and confidence in the versatility and reliability of our datalogging systems to almost any environment, the range of applications and projects types have widened significantly thus offering our market growth a good kick for the region.
The highlight of our journey was visiting our first PAGASA Automatic Weather Station site after PT Cerna's award of the 53 systems supply and installation for collection of national weather data. Although we visited the site at night and only the concrete pole foundation was implemented, it was so exciting to see the first step of this major CSA success come to fruition.
The intense and eventful trip saw Adam and I come back to Australia sleep deficient but all for the right reasons, as our SEA market is such an exciting and promising part of our business. Let's hope our next distributor visit to be even more interesting!
Corinne Malot – South East Asia Sales Manager