From all of us at Campbell Scientific Australia (CSA) we genuinely hope you have bounced back from the festive season with a lot of passion and vigour for 2018. We certainly have and we look forward to working with you again as your trusted data acquisition partner in 2018. Our focus remains clear, to provide data acquisition solutions that meet your needs. Backed up by quality and reliable products and great service.
Soon after our last newsletter went out I spent 11 days visiting our South East Asia (SEA) distributors in Singapore, Malaysia, Indonesia, Brunei and Philippines. A busy trip but a very useful one to see the many good things happening in SEA, a region eager to improve themselves with a real thirst for technology. I thank all our distributors for their engaging hospitality and also hosting a number of excellent, existing and potential, customer visits.
Special mention to our distributors PT Cerna in the Philippines for a number of their recent wins including 53 high quality, reliable Campbell Scientific automatic weather stations that will be installed across the Philippines. Via the Philippine's National Meteorological and Hydrological Services Agency PAGASA, over 100 million people will have access to quality and reliable data regarding wind speed, wind direction, air temperature, humidity, barometric pressure and rainfall. Well done PT Cerna and a number of Campbell Scientific Australia staff who worked so diligently on this for some time - in particular our SEA Sales Manager Corinne Malot, Application Engineer Kahill Mitchell and our fantastic support team.
Thank you for choosing to read our newsletter – some interesting articles we hope you enjoy including your opportunity to win a Google Home. As always if there is anything you would like to suggest for our newsletter please do not hesitate to drop our marketing guru Nikki Hains an email marketing@campbellsci.com.au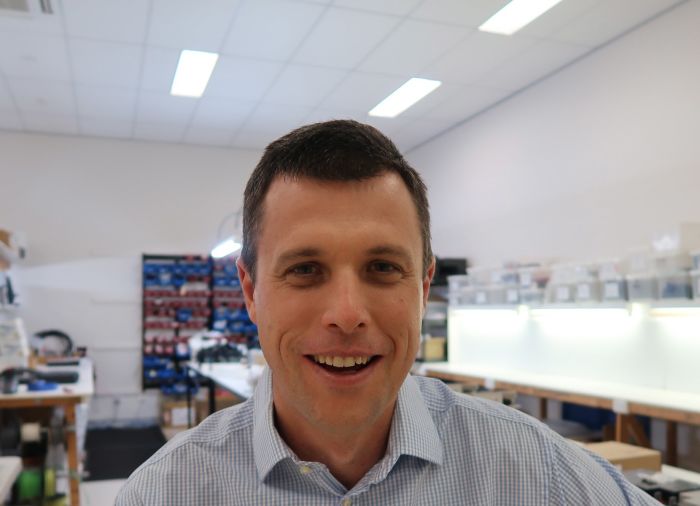 Adam Parsons
GENERAL MANAGER