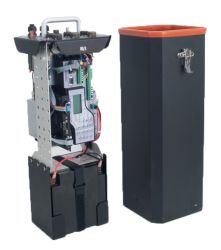 CSA staff Rob Kurz, Gavin Hewitt and Jordan Marano attended the biennial Australian Hydrographers Association (AHA) Conference. The conference was held in Sydney's ANZ Stadium and once again provided an excellent opportunity to network with the hydrographer community, catch up with old contacts and talk all things water.
Also joining the CSA team was Gary Swanson and Greg Bangerter from CSI. Greg and Gary were able to gain some insight into the hydrography market, meet and greet users as well as other industry representatives from Australia and South East Asia.
AHA was also the first time the new RDP121A ALERT systems were demonstrated. THE RDP121A is a rugged, turn-key system designed for both ALERT and ALERT2 systems. These systems can be easily configured in the field and are simple to maintain. Systems are currently being deployed in projects around Australia.
See you all at the next AHA in 2016!