Installation, maintenance, and commissioning services from Campbell Scientific Australia are designed to ensure your data-acquisition systems continue to provide outstandingly reliable data throughout their lifetime.
Installation, maintenance, and commissioning services can be purchased individually or through a customized package. To discuss your specific requirements, contact us.
Installation and Commissioning Services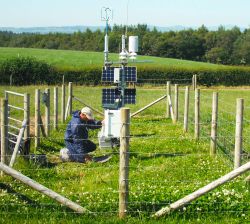 Campbell Scientific Australia's installation and commissioning services ensure your measurement equipment is installed, set up, and configured correctly from the beginning, enabling seamless integration into current networks and immediate data collection.
Ranging from complete turnkey solutions to site surveys and pre-order station siting and sensor placement recommendations, Campbell Scientific Australia's expert application and sales engineers can provide advice and support at every stage of the measurement life cycle.
The availability of installation, commissioning, and maintenance services are dependent on location and will be delivered using a trusted Campbell Scientific Australia installation partner. Our services feature a range of options to suit your individual requirements. Contact us to discuss further.
Maintenance Services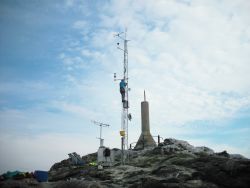 Campbell Scientific equipment is famous for its ruggedness and reliability and often goes on collecting data long after an instrument's expected lifetime. To be assured of continual, lifetime, trouble-free operation, we recommend regular maintenance to ensure ongoing measurement accuracy.
Planned and preventive maintenance is by far the most effective way to manage both risk and cost throughout the lifetime of a measurement station. Campbell Scientific's maintenance services vary depending on customer requirements and range from ad hoc service visits to emergency callout and multi-year, multi-station extensive maintenance programs. Our skilled partners can service sites located across Australia.
Our maintenance services feature a range of options to suit your individual requirements. Contact us to discuss further.
The Campbell Scientific Application Engineers
Our Application Engineers are part of a multi-disciplined team and have extensive experience with the Campbell Scientific product and solution portfolio. Their in-depth experience across Campbell Scientific's products facilitates troubleshooting and remote diagnostics, allowing them to resolve issues on their first call. For critical applications our team of engineers can perform some on-site equipment testing and fault assessment.