Displaying 1 - 2 of 2 articles tagged with: LoggerNet Admin
Author: Dana Worley | Last Updated: 12/07/2016 | Comments: 2

The Internet of Things offers a lot of advantages in today's culture. There are consumer devices that let you monitor and control mood lighting and music in your home, keep track of last week's leftover dinner in your refrigerator, and help you brew a cup...
read more
Author: Dana Worley | Last Updated: 08/05/2016 | Comments: 0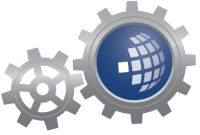 While many of our customers are knowledgeable about our LoggerNet datalogger support software, not as many are familiar with LoggerNet Admin and the benefits it can offer. In this article, I'll introduce you to LoggerNet Admin, show you how easy it is to install it as...
read more