Robust, Versatile
Contains advanced programming and communication capabilities
Request a Quote
Ask a Question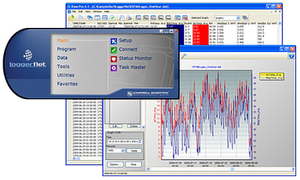 Image Gallery
General Support
User Forum
Visit the Campbell Scientific Forum to submit your question to users around the world.
Ask an Expert
Ask an Expert using our simple form and we'll pass it along to one of our experts.
Call Us
Our technical support experts are ready to answer your questions. Our support numbers are:
+61 (0)7 4401 7700
+61 (0)7 4755 0355 (fax)

Sales and Technical support:


Videos & Tutorials
Use LoggerNet to Send a Program and Collect Data (QuickStart Part 3)
- 5:06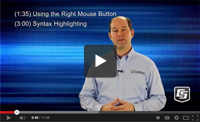 CRBasic | Features
- 11:09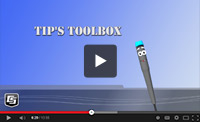 LoggerNet Software | Changing Variables
- 2:33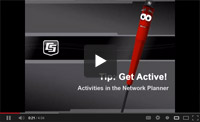 LoggerNet Software | Network Planner
- 4:04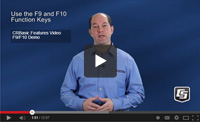 CRBasic | Common Errors
- 12:07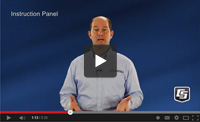 CRBasic | Help System
- 3:33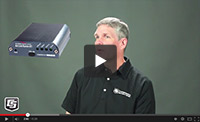 Cellular Modems | Troubleshooting
- 15:29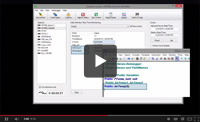 CRBasic | Advanced Programming
- 6:50
FAQs
A customer who owns any version of LoggerNet or PC400 can upgrade to LoggerNet version 4 by ordering LoggerNet/U. A customer who does not own any version of LoggerNet or PC400...

read more

LoggerNet Admin was designed specifically for working with large networks. It has features that are not available in the regular LoggerNet software. For example, the ability to run LoggerNet as...

read more

Within a version, such as an upgrade from a version 1.0 to a version 1.1, upgrade patches are available for download, free of charge, from our website. A link to...

read more

The LoggerNet revision history information can be found through the "Software and OS Revision Histories" web page. Revision history information is available for LoggerNet patches and upgrades, as well as...

read more

There is no upgrade path from PC200W to LoggerNet. Only licensed copies of LoggerNet qualify for upgrade pricing to the current version.

PC400 is simple software for the user who has only a few stations to manage, and who does not require complex communications links or scheduled data collection. LoggerNet provides support for...

read more

There is a difference between the Toolbar initialization files used in earlier 3.x versions of the software and more recent versions. To resolve this, close LoggerNet. Go to C:\Campbellsci\LoggerNet\sys\inifiles and delete...

read more

For the current licensing information, refer to the LoggerNet Instruction Manual. Two copies of LoggerNet would need to be purchased for use on the two computers. Campbell Scientific offers free PC200W software...

read more

A basic version of RTMC, called RTMC Development, is included with LoggerNet. The full version of RTMC is called RTMC Pro and has many additional features, including more screen components,...

read more

If the NL240 is on a different network from the server running LoggerNet, either the station or LoggerNet needs to be able to initiate a connection to the other: The...

read more

The datalogger has its own memory, but LoggerNet holds a cache of the data it has collected from the datalogger, which is normally about twice the size of the datalogger's...

read more

A program on the computer is already using TCP/IP port 6789, or the security software (virus protection or firewall software) is blocking the use of that port. The Campbell Scientific...

read more

Typically, a backup from an older version of LoggerNet will work on a newer version, but there will be issues trying to go from a newer version back to an...

read more

There are no plans for a Mac version of LoggerNet at this time. There are customers running LoggerNet in a Windows environment on a Mac, such as in Parallels.
Read more
Shipping Weights & Dims
Single Box Shipping Weight:
1.0 lbs
454 g

Single Box Shipping Dimensions:
12" x 12" x 4"
30.5 x 30.5 x 10.2 cm